Web Hosting
99.9% Uptime Guarantee
Unlimited Bandwidth
One Gigabyte of Storage
Application firewall included
Data Backup
Quick and Easy Setup
Managed or Automatic Setup
Device Tracking and Wipe
Peace of Mind for all Data
Cloud Email
Powered by MDaemon mail server

Enterprise Grade Solution
Cloud Safe and Secure
Secure Instant Messaging
WHAT MAKES OUR SOLUTIONS BEST?
Agent For Business Accounts
Intensive Application Hosting
Message Archiving Solutions
Looking For More?
SSL Certificate
Secure your Web site with our low-cost SSL certificates
Buy Now
Mobile App
High end mobile Apps on iOS and Android Created to Fit Your Needs
(855) 790-6891
Email Archiving
Secure your emails with our cloud archiving solution
Buy Now
Web Design
Stunning custom web design that drives traffic and converts
(855) 790-6891
Every Purchase Comes With
No Contracts - Pay Monthly!
Excellent Customer Support
30 Day Trial
A Customizable Plan
Our Clients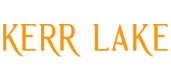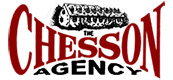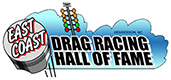 WHAT OUR CUSTOMERS SAY!
I think it is important for you to know how high the quality of service was, that I received from Kawal. He was extremely patient, and understanding of the issues. Kawal spent time with me on the phone, and logged into my computer, guiding me through every step. He was making sure I was completely satisfied with everything we had done. I can tell you, this was one of the most complete, and satisfying times I have spent on the phone, dealing with a computer issue. Kawal should be commended for a superior job. Thank you all, from a completely happy, satisfied client.
- Jon Kapelson-
Pacific Packaging
On demand IT management and services is a very competitive market. We have found Cloud Mail Store to be a true partner. They really care about our customers and work hard at going above and beyond to deliver.
- Linda Pagillo -
Director Technical Services – Mail's Best Friend
I have worked with Cloud Mail Store and their team of technology experts for more than 6 years. If you are looking for a company dedicated to your success, by understanding how technology can support your business, I would recommend you talk to them.
- David Barker -
CEO - Custom Services Network
Dear Jyoti, Please accept our humble appreciation. Thanks for all hard work and team spirit your team has shown to complete the work in time. I wish you and your team all the success in life.
- Abhijit Mukherji -
IT HEAD – Dee Development Eng. Ltd.